Olivier Saillard Back to the Future
Photos by Nick helderman
In the view of fashion historian, curator and designer Olivier Saillard, the idea of keep calm and carry on is no longer tenable for the fashion industry. The new director of Fondation Azzedine Alaïa has plenty of ideas about how fashion can reconquer the territory it has lost.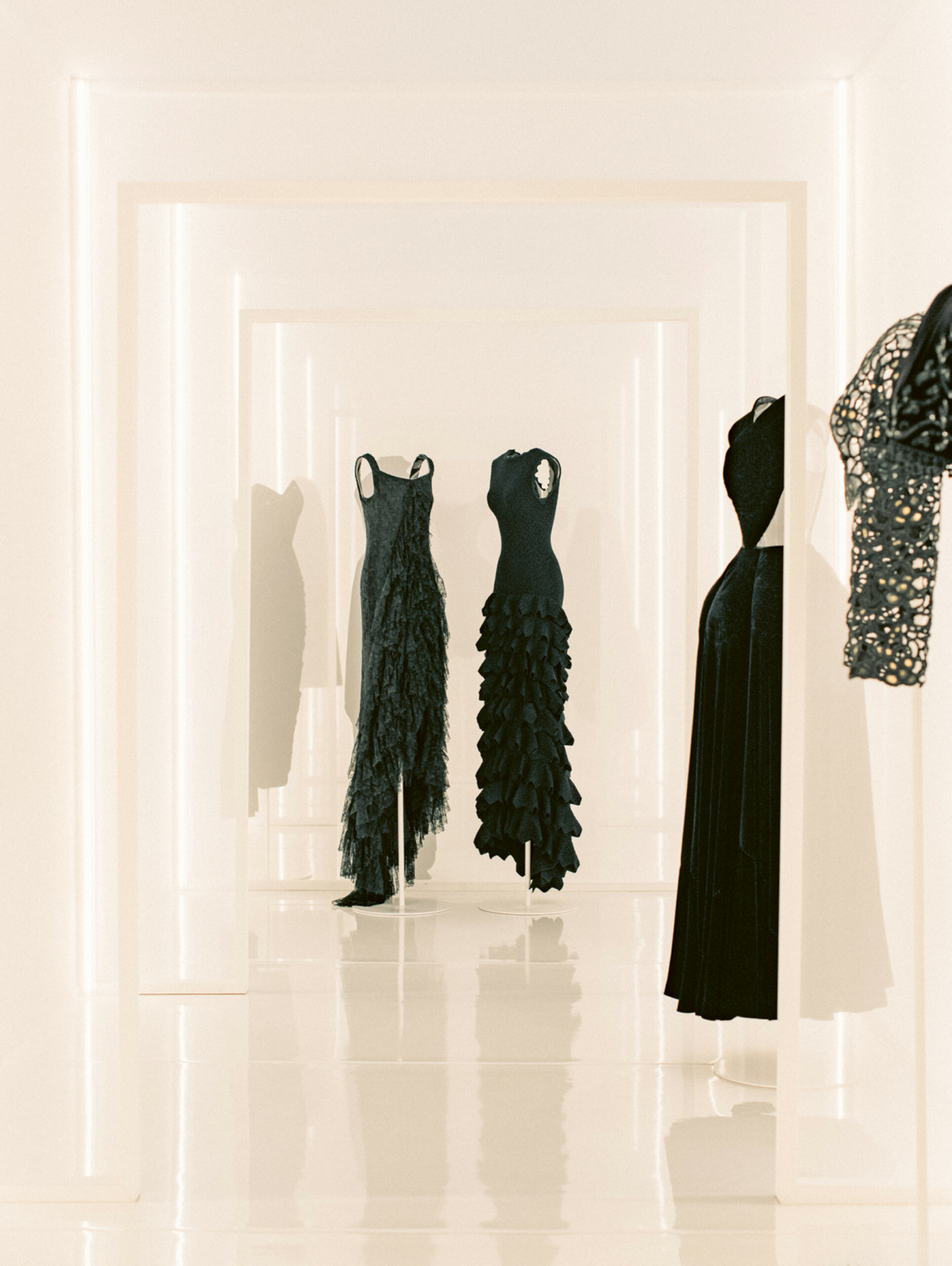 A virus has succeeded where even World War II failed—in bringing Europe's fashion industry and retail sector to a complete standstill, laments Olivier Saillard. We meet him in the Marais district of Paris at Fondation Azzedine Alaïa, the former residence and studio of the Franco-Tunisian fashion creator who died in 2017. The great glass-roofed atrium where the designer once presented his fashion shows has now been transformed into an intimate fashion museum with courtyard cafe and bookstore. The current exhibition is entitled Alaïa et Balenciaga: Sculpteurs de la forme, and was created by Saillard from the designer's extensive collection of historical fashion and costumes. After his friend's death Saillard took over as director of the foundation, initially on an honorary basis and in an official capacity since May. There could hardly be a better-qualified expert to consult on the perspective of fashion, an industry still reeling from the shock of the coronavirus pandemic. Olivier Saillard, 53, is one of the most distinguished connoisseurs and observers of fashion in all of Paris and is both a lover of fashion and one of its greatest critics. The French media describe him as a free spirit, a scholarly iconoclast. From 2010 to 2018 he was Director of the Parisian fashion museum Palais Galliera, where he carved out an impressive reputation by creating innovative exhibition concepts and performances featuring stars of the—calibre of Tilda Swinton and Charlotte Rampling. Today he is also Creative Director at French master shoemakers J. M. Weston in Limoges, with responsibility for design.
Monsieur Saillard,
will fashion
change 
because of
coronavirus
and how?
Already Customer? Please login.