RETHINKING
THE WAY
WE CONSUME
Photos by matthias ziegler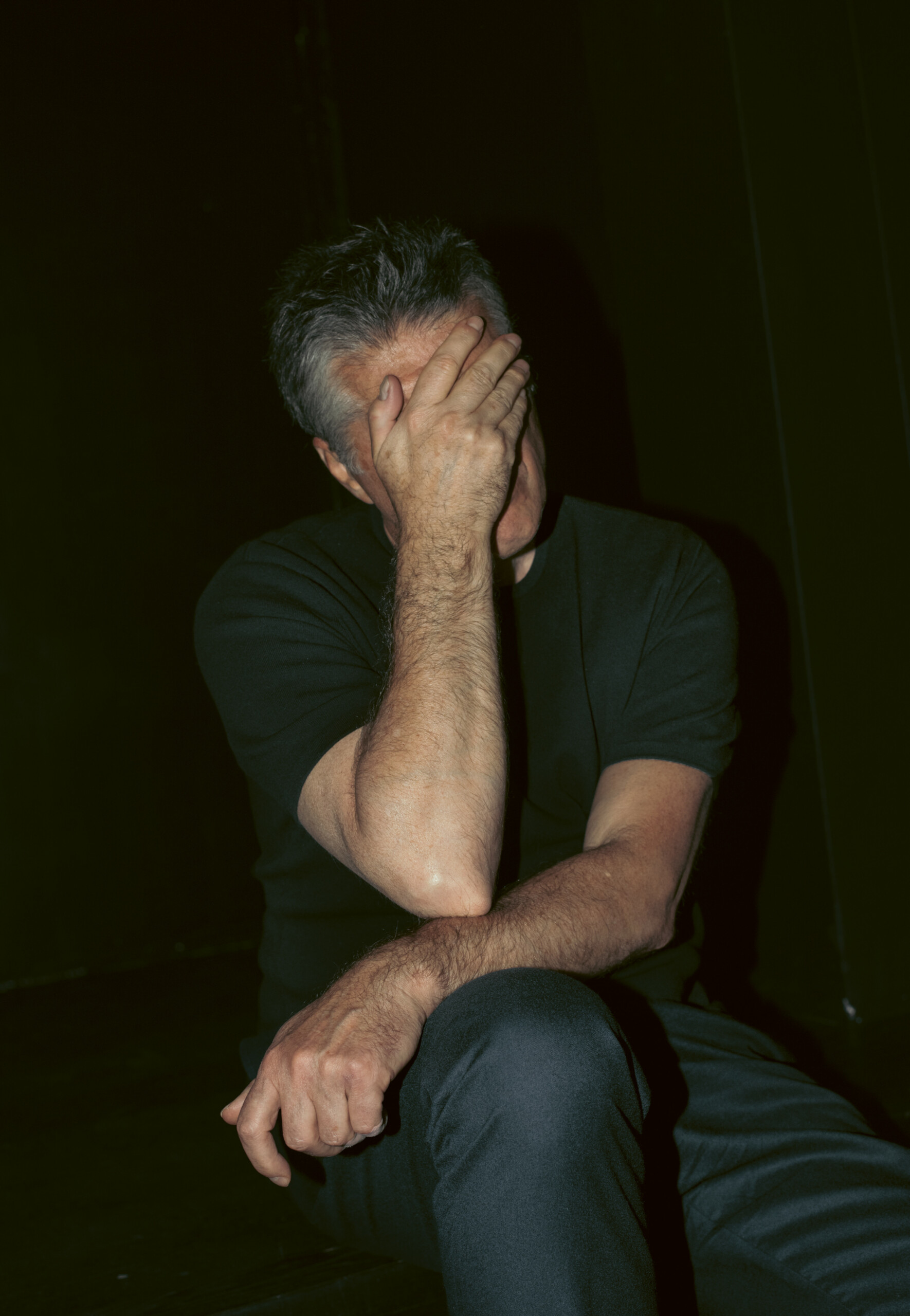 ANDREAS
MURKUDIS
Potsdamer Straße
81—77—98, Berlin
The many objects that surround us in our everyday lives—jacket or calculator, table or vase—are the final links in a long chain of countless decisions, which are often the trigger for dubious processes around the world. It's a chain that is becoming harder and harder to follow for those that consume the products—and even those that sell them—in a world where we no longer want to take the time to seek out clarity in areas of uncertainty.
Andreas Murkudis is different. He has spent many years seeking out that clarity, and now presents carefully selected products in the worlds of fashion, industrial and interior design in his three Berlin stores, 81, 77 and 98. In selecting products for his range, now spanning over 300 international brands, Andreas pursues the clear-cut aim of uniting supreme aesthetic and material quality with durability. In doing so, he encounters brands and people that are take some finding amidst the dominance of global brands. An interview on his personal love of objects and the question of how we can be better consumers to create healthier economies and, ultimately, healthier lives.
FW
Andreas, tell us a little about your background.
A
M
It's a pretty interesting story; I can laugh about it now, although it certainly wasn't much fun at the time. My parents are Greek and moved to the German ­Democratic Republic, where my brother and I were born. In 1973 we fled from all that grey and ended up in the bright lights of West Berlin. It wasn't an easy start; we spoke with a thick Saxon accent and looked like creatures from another ­planet. After high school graduation my brother and I wanted to study. I was interested in history of art and my brother wanted to go in for art, but to please our parents we chose proper subjects—chemistry and business management. But we couldn't stick them for very long, so I ended up studying history of art after all and when my brother didn't get a place for art at Berlin University of the Arts, he went into fashion. We're still very close and call each other every day. He's my harshest ­critic and advisor, and I'm the same for him. We'd never have thought we would end up in the design business; we're the first in our family to take that road.
FW
How did you come to open your first store?
A
M
When I look back, my work in the Werkbundarchiv definitely had a huge influence on me. I worked there as an intern during my first semester as a student, and later became the director. We were a kind of counter-movement to arts and crafts, pursuing the philosophy that product design should only show what the product actually is and should reject ornament to concentrate on form. With that concept as our basis, we cleared a space in a corner of the museum to sell attractive objects. We started off with things like Comme Des Garçons fragrances, Nymphenburg porcelain, Bless clothing, Hamann chocolate and handmade items from a Berlin workshop for the blind. I left there in 2000 and spent a while working in the warehouse at my brother's company in Munich. I must have been the best-paid warehouse clerk in Germany! I drove between Berlin and Munich a few times, and some time or other along the way I had the idea of transforming my own vision into reality and expanding on that little museum shop. In 2003 I found some empty premises in a Berlin courtyard and started to bring the museum shop concept back to life. In my store I focus on the indivi­dual products and research into every aspect of the way they are made and the philosophy behind them. I started with products from E15, and Nymphenburg porcelain too. The first year I managed to break even, but I told myself, You've got to do it right. In 2011 I moved to Potsdamer Straße, into the former print works of the Tagesspiegel newspaper. The range of products grew bigger and bigger as time went by.
Already Customer? Please login.