Sustainable Products Things we love
nomad recommends the following Sustainable Products and Manifacturers many recognised as exemplary and winners of international Design or Sustainability Awards.
Projekt Samsen
Berlin
The frames are made in one piece. Layer by layer, these monoframes are printed from nylon powder using SLS (selective laser sintering) technology. Berlin-based Projekt Samsen has simplified the traditional hinged frame to design an ingenious solution that contains no screws. The flexible frame adjusts to fit the wearer's individual head shape. The optimised material produces one-of-a-kind frames that subsequently require no effort in terms of waste management, as there is no need to separate raw materials for recycling.
www.projekt-samsen.de
Adidas
Herzogenaurach
What happens to the millions of tons of plastic that ends up in our oceans every year? Adidas has joined the environmental campaign, Parley for the Oceans, to develop the Parley collection. It features chlorine resistant swimwear and running shoes made from Econyl yarn created by upcycling discarded fishing nets and other nylon waste. The Verge quoted Adidas as stating that Parley Ocean plastic yarn was part of a major change. In the long term, the sportswear company intends to use only upcycled plastic in its sneakers.
www.adidas.de/parley
Lilienthal
Berlin
Many of today's watches are minimalist in design. Berlin-based Lilienthal seeks to 'convince with quality and design', and more besides: at the same time, the company uses 'environmentally friendly materials wherever possible', such as vegetable-tanned leather, in these timepieces it makes in Germany. According to information provided by the company, Lilienthal supports cultural and charitable projects that benefit children in Berlin.
www.lilienthal.berlin
Wehlers
Copenhagen
Established in 2015, Danish brand Wehlers creates unpretentious furniture with clean, clear linesin the Scandinavian tradition. Sustainability was a top priority for the company, whose products reflect the principles of closed-loop recycling. Starting out with recycled materials, the company's business model also accepts re-turns of old furniture. Owners Maria and Henrik say, "Actually, we don't think the world needsmore designed furniture. However, we do think that it needs more options for conscious consumption. We founded the company to be the positive change we wish to see in the world." Wehlers donates 1% of its turnover to sustainable projects.
www.wehlers.com
Fairphone
Amsterdam
The Fairphone is entering the next round. The current generation of devices promises no less than to be "the world's first ethical, modular smartphone". Unlike phones from established manufacturers, the various parts of this mobile phone can be replaced and upgraded. The manufacturer uses materials produced according to ethical standards and "works with campaigns for conflict-free tin, tungsten and tantalum as well as Fairtrade gold". Its latest model offers two SIM card slots, a re-movable battery and internal storage that can be expanded up to 64GB, and supports the widely used Android 6.0 Marshmallow operating system.
www.fairphone.com
Wasara 
Tokyo
Bowls, tableware and cutlery from Japan are famed for their elegant and flowing designs. Wasara additionally focuses on using environmentally friendly materials, mainly bamboo and bagasse, which is a by-product from the production of sugar and sugar cane. Since the fibres are very similar to those of deciduous trees, bagasse is an excellent alternative base for paper. It is softer and more pliable than wood pulp, which considerably reduces the energy required to produce it.
www.wasara.jp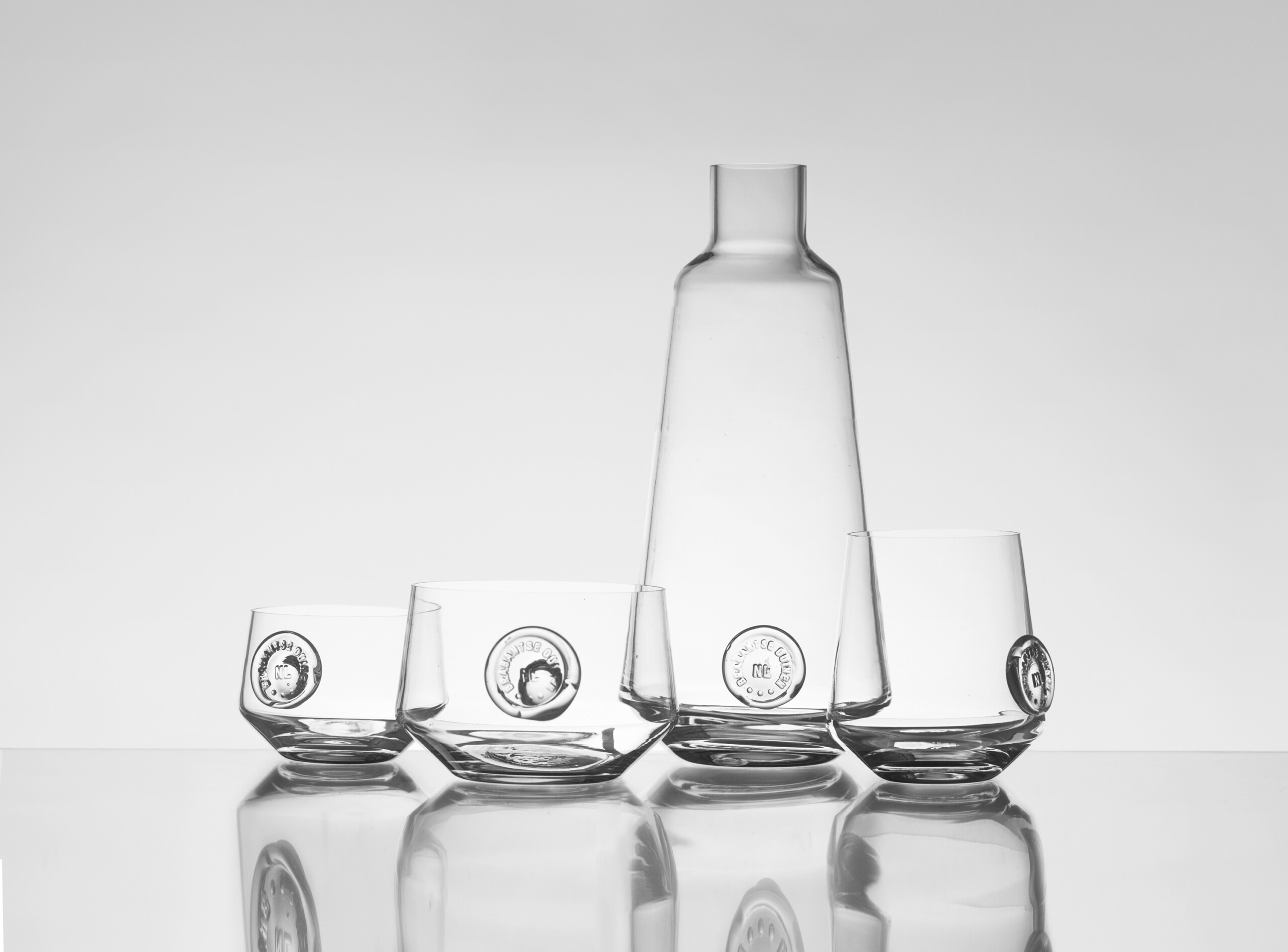 Atelier NL
Einhoven
Conventional glass is made from quartz sand, soda, potash, feldspar, chalk and dolomite. The object is to minimise the iron oxide content that gives glass a green hue. Instead of using pure white sand, Atelier NL makes its glass using sand found on dunes and beaches. The concept behind Atelier NL's designs based on this 'wild sand' is to reveal hidden information patterns and stories underlying the everyday. Among the designers' creations is green glassware made from local wild sands.
www.ateliernl.com