Ryan Honeyman How to be the best for the world, not in the world
Photos by david magnusson
A fascinating question which Jay Coen Gilbert, Bart Houlahan
and Andrew Kassoy confronted: it was their motive
in establishing the non-profit organisation "B Lab" in 2006.
nomad spoke with Ryan Honeyman in San Francisco, author of
"The B Corp Handbook", which is about the
global spread of the B Corp movement and its convictions.
How to use business as a force for good?
Ryan Honeyman is a Partner at LIFT Economy and author of The B Corp Handbook: How to Use Business as a Force for Good (Berrett-­Koehler Publishers). LIFT Economy is an impact consulting firm whose mission is to create, model, and share a locally self-reliant ­economy that works for the benefit of all life. You can follow Ryan on Twitter @honeymanconsult or email him ryan@lifteconomy.com.
INTERVIEW
Frank Wagner & Ryan Honeyman
One
What's the story behind the B Corp movement? How did it originally start?
The B Corp movement was founded in 2007 by Jay Coen Gilbert, Bart Houlahan, and Andrew Kassoy. The three of them—college friends and business partners for the past twenty years—left their first careers as an entrepreneur, an operator, and an investor after growing increasingly concerned about the business community's relentless focus on maximizing short-term profits for shareholders.
After leaving their initial careers, Gilbert, Houlahan, and Kassoy, spent several years talking to business leaders, impact investors, academics, non-profits, and government officials to help determine how they could do the most good, for as many people, for as long as possible. These conversations revealed that there were two critical pieces of infrastructure needed to accelerate the growth of—and amplify the voice of—the entire socially and environmentally responsible business sector.
First, business leaders said they needed a new legal framework to help them grow, take on investors, and have a liquidity event while maintaining their original mission and values. Second, entrepreneurs said they needed credible standards to help them distinguish their businesses in a crowded marketplace, where everyone seemed to be making claims that they were a "good" company. To that end, Gilbert, Houlahan, and Kassoy cofounded B Lab, a nonprofit organization dedicated to harnessing the power of business to solve social and environmental problems. The B Lab team created a comprehensive set of performance and legal requirements and started certifying the first B Corporations in 2007.
Two
What is a B Corporation?
Certified B Corporations are companies that have been certified by B Lab to have met rigorous standards of social and environmental performance, accountability, and transparency. B Corp certification is similar to LEED certification for green buildings, Fair Trade certification for coffee, or USDA Organic certification for milk.
A key difference, however, is that B Corp certification evaluates an entire company (e. g., worker engagement, community involvement, environmental footprint, and governance structure) rather than looking at just one aspect of a company (e. g., the building or a product). This big picture evaluation is important because it helps distinguish between "good companies" and just "good marketing".
Today, there is a growing, global community of nearly 2,000 Certified B Corporations across dozens of industries working together toward one unifying goal: to redefine success in business so that one day all companies will compete not just to be the best in the world but also to be the best for the world.
Three
In a certain way, the initiative reflects a change in society, as our accountability and the importance of what we do as individuals or as companies, grows. How would you describe the changing role of business in society today?
Business is, for better or worse, one of the most powerful forces on the planet. At its best, business encourages collaboration, innovation, and mutual well-being, and helps people to live more vibrant and fulfilling lives. At its worst, business—and the tendency to ­focus on maximizing short-term profits—can lead to signifi­cant social and environmental damage, such as the BP Deepwater Horizon oil spill or the loss of more than $1 trillion in global wealth in the 2008 financial crisis.
Governments and nonprofits, moreover, are necessary yet insufficient to address society's greatest challenges. Government budgets are already constrained and are likely to be more constrained in the future, and nonprofits, for all the great work that they do, are structurally limited in their ability to attract and retain talent, to rapidly grow to meet demand, and to adapt to new challenges, because they are heavily dependent on charitable funding.
Over the past thirty years, there has been a tremendous growth in the number of conscious consumers, socially responsible investments, and triple bottom line businesses that believe that business should strive to do no harm. More recently, there also has been a chorus of voices from thought leaders such as Sir Richard Branson, Thomas Friedman, Bill Gates, and Michael Porter, who have recognized a growing trend among entrepreneurs and business leaders toward creating market-based solutions to our most pressing global challenges. I strongly believe this "business for good" trend will continue.
Four
Is this a global development, or one which is specific to the USA?
The B Corp movement started in the United States. However, more than 50% of B Corps are now located outside of the US. There are Certified B Corporations in more than 50 countries around the globe, including Afghanistan, Australia, Brazil, Chile, Kenya, and Mongolia (to name a few).
The movement is particularly strong in Europe and South America. For example, there are now 300 B Corporations representing almost every country in Europe. Both Danone and Unilever are in the process of helping several of their subsidiaries (and supply chain partners) certify as B Corporations. Danone and Unilever have also expressed interest in certifying themselves at the multi-national level in the next few years.
In South America, Chile and Argentina have roughly 200 B Corps alone. The B Corporation movement has been successful internationally because it amplifies the voice of a diverse community of social entrepreneurs behind the power of a unifying brand that stands for a better way to do business.
Five
In the future, millennials will be an important driving force. How would you describe their way of life?
Goldman Sachs found that millennials, who represent nearly 50 percent of the global workforce, "have specific needs at work that are dramatically different from previous generations. High among these is a desire to align personal and corporate values. To attract and retain this group, we believe that companies need to provide rewards beyond financial gain."
Research shows that millennials are not just looking for work—life balance, which means having enough time and energy to enjoy life outside of work. They also are looking for work—life integration, which means applying themselves to something that they feel passionate about, so that they can fulfill both an economic need and a need for a higher purpose.
Becoming a B Corporation can help businesses attract, retain, and engage employees around both their company's higher purpose and the B Corp community's collective purpose—to lead a global movement to redefine success in business.
Six
Nearly 2,000 companies in 51 countries have already been certified as B Corporations. These include Patagonia, Etsy, Kickstarter, and even Ben & Jerry's. Could you outline exactly how a company gains certification?
Certified B Corporations must meet rigorous and independent standards of social and environmental performance, accountability, and transparency. In a nutshell, here are the three main steps:
Step 1
Meet the Performance Requirement: Companies must complete the B Impact Assessment and earn a minimum score of 80 out of 200 points.
Step 2
Meet the Legal Requirement: Bake your social and environmental values into the DNA of your company.
Step 3
Make it Official: Sign the B Corp Declaration of "Interdependence," sign the B Corp term sheet, and pay the annual certification fees.
For more details, please visit
www.bcorporation.net
Seven
What kinds of companies can become B Corps?
One aspect of the B Corp movement that I love is that you don't have to be a large company to ­certify. For example, I used to be a solo consultant who worked from home—yet I could still ­certify as a B Corp. The B Impact Assessment adapts to a company's size, location, and industry. This allows any kind of business—whether a large manufacturing company in China, a small marketing firm in the Netherlands, or an organic farm in Australia—to certify if desired.
Eight
How have these companies evolved—have they become more successful, for example?
There are hundreds of examples of increased social, environmental, and financial success after B Corp certification. In my book, Tiffany Jana, CEO of TMI Consulting, said that her business has grown 800 percent since becoming a B Corp. Tiffany cited the public relations benefits, expanded community, networking opportunities, and the increased social capital as helping her company experience unprecedented growth.
Other companies have said that the B Impact Assessment has been a useful framework to help engage their team in building a strong, mission-driven company culture.
For example, Chad Dickerson, Etsy's CEO, was proud when Etsy earned the 80 points necessary to achieve B Corp certification. Dickerson also recognized that Etsy's certification marked the beginning, not the end, of the company's collective work to build a better business.
To further improve Etsy's social and environmental performance, Dickerson and his executive team invited their entire workforce to drop its normal workload for a B Corp "Hack Day" to brainstorm ideas to raise the company's score. This B Corp Hack Day produced twenty-two innovative ideas, such as creating a program to track the company's carbon footprint, empowering women to take more leadership roles, improving volunteer programs with local community organizations, and increasing employee access to art studios.
Nine
What potential do you believe certification offers companies?
There are many different benefits to becoming a Certified B Corporation. For example, B Corp certification sets you apart as a thought leader, distinguishes your business in a crowded market, and helps associate your brand with some of the most socially and environmentally responsible companies on the planet.
I was most attracted to the quality of the community. When I found out that Dansko, King Arthur Flour, Method, and Seventh Generation were Certified B Corporations, I had no doubt that I also was going to certify my company. I had found a group of like-minded, innovative, and dynamic entrepreneurs who shared my core values. I had found my "tribe."
Whereas I was most attracted to the community, a consumer products company like Ben & Jerry's, Numi Organic Tea, or Preserve might find the marketing benefits to be the most valuable. This might include placing the Certified B Corporation logo on product packaging, participating in the B Corp ad campaign, or taking advantage of in-store retail partnerships. Other businesses might want to take advantage of the discounts offered to B Corps by companies such as Intuit, NetSuite, or Salesforce.
Patagonia was most attracted to the idea of protecting its social and environmental mission after its founder, Yvon Chouinard, and his wife, Malinda, retired. It really depends on your situation.
Ten
As a management consultant, you are in continuous dialogue with companies and you have followed many companies over an extended period. What have you experienced? And what convinces you of a need to take action?
I have spoken with many business owners who would like to do more for people and planet, but they don't know what to do. B Corp certification turns the ambiguous concepts of "going green" or "being a good corporate citizen" into something tangible and measurable that people can easily identify, trust, and support.
In addition, many businesses tend to focus on short-term profits, not because these businesses are inherently greedy or evil but because short-term profits are the metric that is most often measured and rewarded.
B Corporations believe that capitalism needs to evolve from a twentieth-century model that heavily emphasizes short-term profits for shareholders to a twenty-first-century model that creates shared and enduring prosperity for all stakeholders (including workers, suppliers, the community, the environment, and shareholders).
B Corps accelerate this existing trend by creating, using, and pro­mo­ting new legal structures that aim to create value for all stakeholders, as well as transparent, credible, comprehensive, and independent third-party standards of social and environmental performance that create a more efficient and effective marketplace.
Eleven
When looking to become a B Corp company, a valid strategic direction is important, as well as recognition that companies must look beyond the wealth of their shareholders, and see their company and its actions in a wider context. This is probably easier for owner-operated companies, i. e. those with an entrepreneur at their head. But what do you recommend for listed companies, which are focused on optimising shareholder value?
There are a few answers to this question. First, there are already a few publicly traded B Corporations, such as Etsy in the United States. Second, there are companies like Laureate Education, a $4 billion for-profit educational institution, that will be going public soon as B Corps. Third, there are several listed companies, such as Unilever and Danone, that are in serious internal deliberations about becoming Certified B Corporations in the near future.
Finally, and perhaps most importantly, any company can take the free B Impact Assessment to measure, compare, and improve their performance-regardless of whether they have any intention of certifying as a B Corp. This is a great option for publicly listed companies because it is a 100% free and confidential way to improve their operations without committing to pursuing B Corp certification.
Twelve
Responsible conduct is therefore not only a question of ethics and morality, but at the same time, an economic necessity for a company looking to ensure sustained success in light of societal change. Have I understood this correctly?
Yes. For example, when you think of "cutting edge innovation," you probably don't think of the 100+ year old Campbell Soup Company. However, Campbell Soup has realized that if they want to be around for the next 100 years, they have to dramatically change their business model. That's why they purchased Plum Organics (the B Corp certified, organic baby food company) in 2013.
Plum Organics is now the fastest growing brand in Campbell Soup Company's portfolio. Many other Fortune 500 companies are making this move to a more purpose-driven suite of products and services.
B Lab is a nonprofit organization that serves a global movement of people using business as a force for good. Its vision is that one day all companies compete to be best for the world and society enjoys a more shared and durable prosperity. B Lab drives this systemic change by: 1) building a global community of Certified B Corporations; 2) promoting Mission Alignment using innovative corporate structures like the benefit corporation to align the interests of business with those of society; 3) helping tens of thousands of businesses, investors, and institutions Measure What Matters; and 4) inspiring millions to join the movement through compelling storytelling by its multi-platform branded media company B the Change Media. For more information, visit www.bcorporation.net.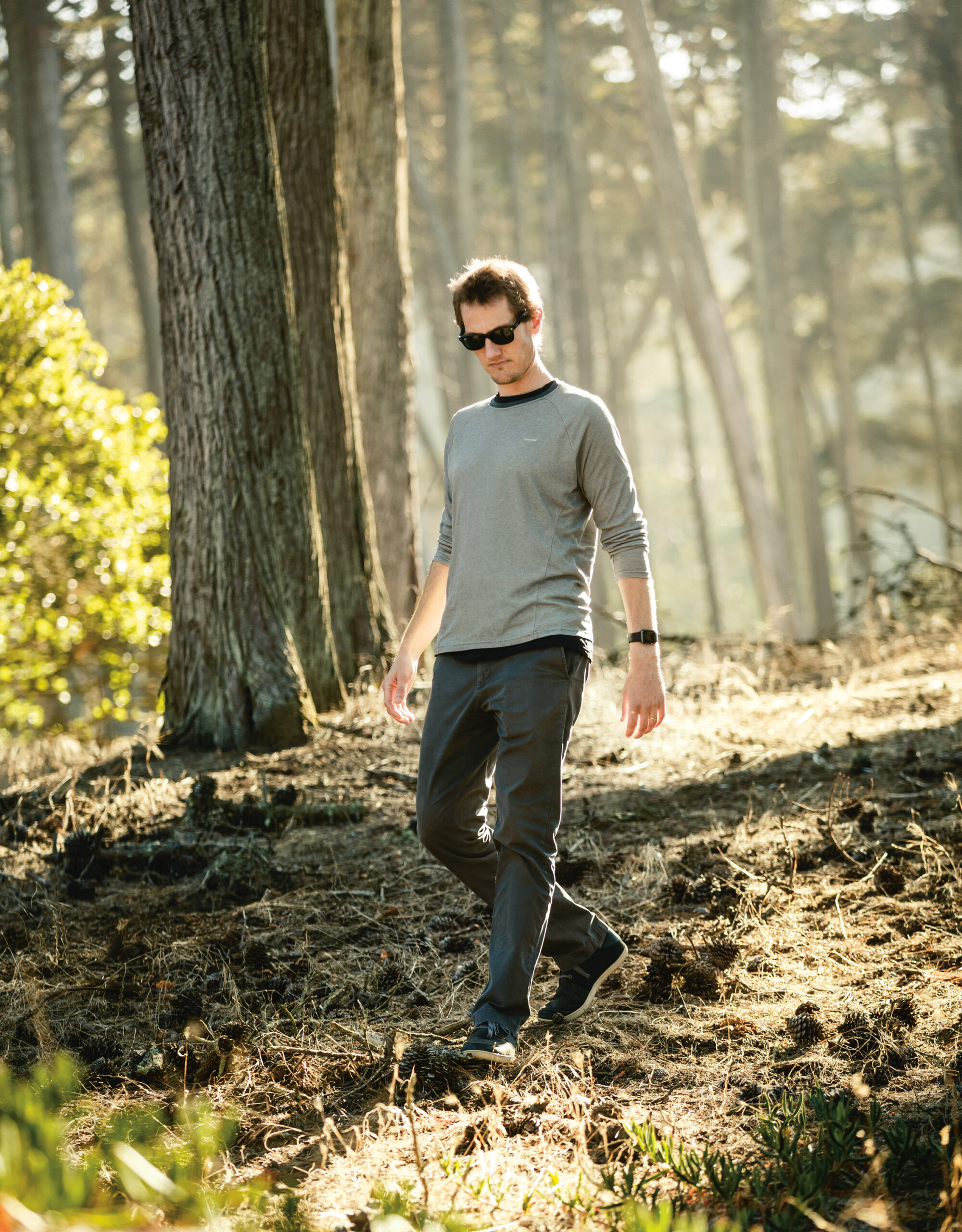 Thirteen
One of the initiative's mottos is "redefine success in business." Would it not be a contradiction, therefore, for economically driven companies to seek B Corp certification?
B Corps are economically driven companies. They want to make money. B Corps just widen the definition of success to include benefitting workers, their local community, the environment, and shareholders. In many cases, widening this definition has made B Corps MORE profitable that they were before (whether through attracting and retaining the best talent, differentiating from competitors, improving operational efficiencies, etc.).
The traditional view of business is that you either make money or do good. B Corps want to redefine success in business to do good and do well "financially".
Fourteen
If you could wish for something, how important would you like companies with B Corp certification to be in 2030?
Success for the B Corp movement is not necessarily rapid growth in the number of Certified B Corporations. Even if there were 100,000 Certified B Corps, this figure would represent only a small percentage of the total number of businesses worldwide.
A more valuable measurement of success, and perhaps the true legacy of the B Corp movement, would be a dramatic increase in the number of businesses that measure what matters (i. e., social and environmental performance in addition to financial performance) by using credible whole-business benchmarking tools such as the B Impact Assessment.
When businesses measure the effects of their operations on all of their stakeholders, compare themselves with their industry peers, and start to compete to be the best for the world rather than just the best in the world, we will be making progress toward a shared and durable prosperity for all.
Ryan, many thanks for this interview.