Nils Holger Moormann Bruto
Photos by Lorraine Hellwig
I'd rather be folding boat captain than tanker commander. Frank:
What would be different if you were? Nils: I'd be even freer, more reliant on myself. I could work more independently. And I'd be working with my hands.
A sense of oneself while exercising the senses. Nils values freedom above all else. This belief transcends mere platitudes to become the apparent core of his being. Nils Holger Moormann founded the eponymous furnishing company 37 years ago.
Nils comes across as loud, hearty and jocular. A man that follows his own mind, but his gut feeling most of all, he mistrusts anything with the appearance of convention. He has his own views, and he lives and breathes them. Nils lives in a converted forester's cottage heated with a single open fire. Despite this, or perhaps because of it, Nils Holger Moormann has now achieved success after the early days when he ended up sleeping in his VW minibus after plying his sales routes. N: Some of our products have been selling very well for a very long time. The FNP shelving system (the initials stand for FlächenNutzungsPlan or 'space use plan') is celebrating its 30th anniversary this year. Others sell much less well, or even badly. But we still onlymanufacture the products that are close to our hearts. Full-on subjectivity. Full-on risk. There are no other criteria. No market analyses. No strategic business model. No target group profiles. We only pursue product ideas with standalone quality that has fully convinced us. And that we can love. Against this backdrop, we review every product in the collection, year after year. We only add a maximum of two newly developed products per year.
We chat, circling around our statements. In my mind's eye I see Hohenaschau Castle, with the company's office, showroom and development workshop housed in a riding and stable complex dating from 1895 and now custom-renovated, which extends northwards at the castle foot. The icehouse, once a notorious club, is behind the wall towards the castle. Kampenwand mountain is on the left. What's our main focus here? Here and now. By phone. We know each other. We know each other too little, or not at all. We really should go hiking together sometime. F: Over the past 30 years you've built up something in Aschau that is truly remarkable and valuable: a collection of furnishings that currently spans around 50 products, a sustainability-focused network of local craftspeople and manufacturers from across the Aschau region, a logistics and shipping centre and a great guesthouse. Honestly, I can imagine what that all involves and I have the greatest respect for it. Do the people in Aschau like you?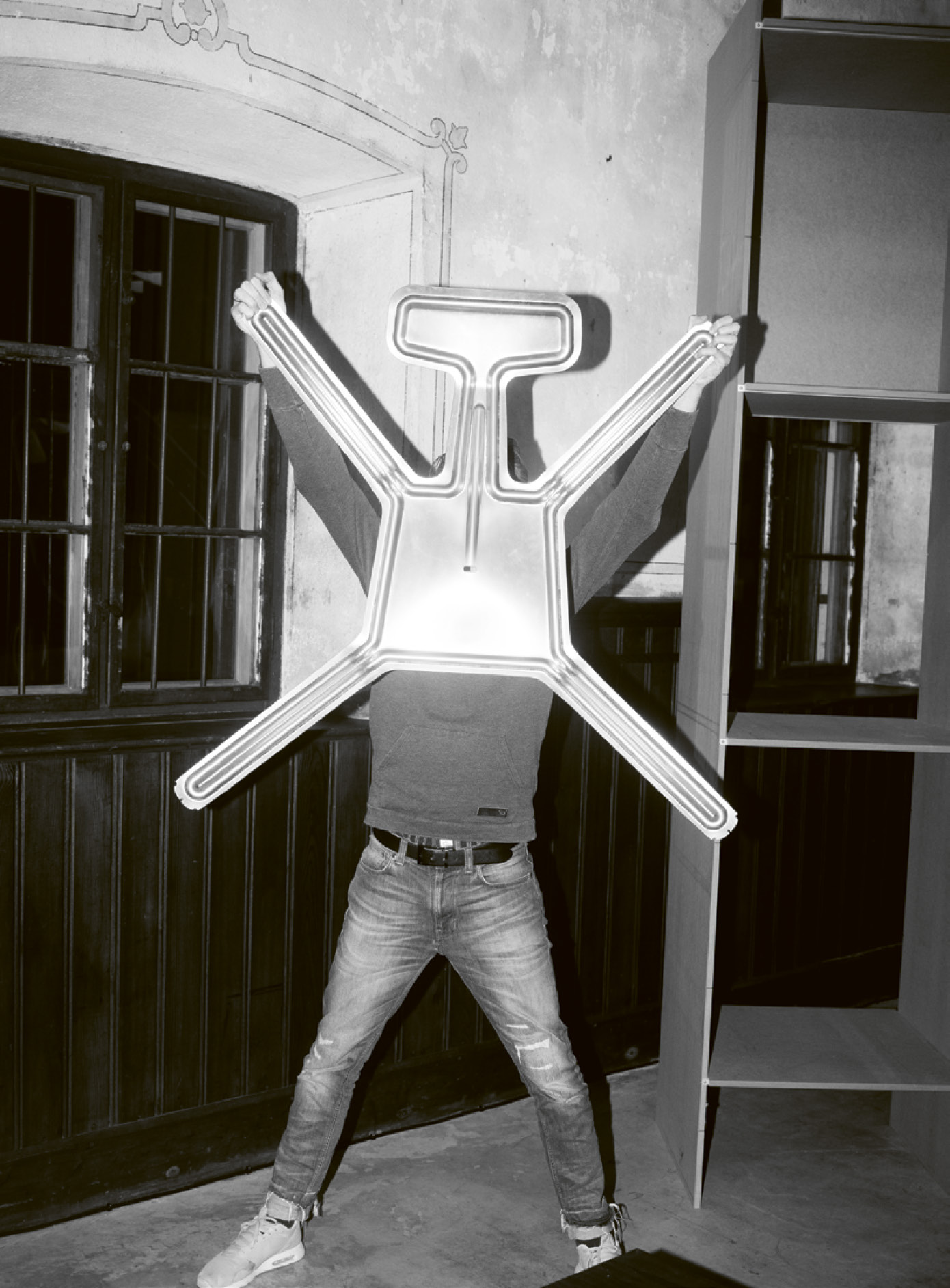 Already Customer? Please login.